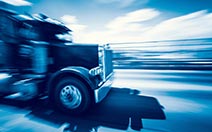 Multifunctional Gasoline Formulations
Multifunctional Diesel Formulations
ECOCLEAN®
Optimum fuel performance in today's high-performance engines
Containing less than 15ppm sulfur, modern ultra-low sulfur diesels (ULSD) are designed to provide a cleaner alternative to traditional fuels. However, a consequence of the desulfurization process used to remove sulfur from fuel streams is that it also has severe effects on fuel properties.
As well as affecting a fuel's natural lubricity, conductivity and other aspects, this desulfurization process also removes nitrogen and oxygen. Without these naturally occurring components, there can be problems with a fuel's low-temperature handling, thermal stability and corrosion potential.
When ULSD is used in modern High Pressure Fuel Injectors and High Pressure Common Rail engines, thermal decomposition of the fuel can cause a variety of issues, such as filter plugging, injector fouling and diminished fuel efficiency.
Pushing ULSD to a whole new level
To address these issues, Innospec created ECOCLEAN® – a line of revolutionary additives that help you extract maximum benefit from today's modern fuels and high-tech engines.
Developed alongside OEMs, the ECOCLEAN® line helps fuel to survive the stresses of advanced fuel injection systems. Whether you operate in a mine, a transit authority, an OTR fleet or a waste hauler, ECOCLEAN® products will take your engine performance to a new level.
ECOCLEAN® 4200 delivers the following benefits in all diesel engines:
Reduces cost of maintenance and downtime
Cleans and prevents all types of injector deposits formed in high pressure common rail systems
Prevents fuel soot and sludge formation caused by the thermal stressing within the engine, extending fuel filter, injector, lube oil, and fuel pump life
Restores lost horsepower and fuel economy
Reduces exhaust emissions and soot generation, thereby reducing DPF manual regenerations
Provides thermal and oxidative stability, lubricity, corrosion protection, and water dispersancy
In addition, ECOCLEAN® POWER PLUS also:
Increases Cetane number 3-5
View the press release to Innospec Ecoclean® Additive Package approved for Top Tier™ Diesel from the link below: