Health, Safety and Welfare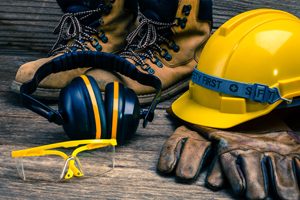 Safety First
Nothing is more important to us than the health, safety and welfare of our employees. We are dedicated to achieving the highest standards of process and occupational safety. For many years, we have refined our systems and processes to ensure they meet the very highest standards.
We have focused on understanding how the behavior of individuals contributes to safety culture. By integrating our learning from years of experience, investigations and advice from external safety experts, we have everything in place to provide the safest possible working environment.
Our management systems, audits and safety reviews by senior leaders have all contributed significantly to our outstanding safety performance. We collect and evaluate incident data from any accidents and near miss incidents to ensure that we reduce risk for the future.
As a member of the American Chemistry Council (ACC), Innospec subscribes to the principles of the Responsible Care® Management System.
Through our efforts we have established a strong culture of safety within our organization, and this is reflected in our performance.
View our Safety, Health and Environment Policy
PROCESS SAFETY
Process safety management plays a central role in the prevention of major accident hazards. Our system includes:
Process safety standardsFocused fundamentally on the control of critical hazards, our process safety standards (PSS's) enable us to maintain a consistent basis of safety for all our processes at all our manufacturing sites. Compliance with the corporate PSSs is monitored by process safety audits which are carried out by our Corporate SHE Group. The standards cover the following areas;

Risk assessment – Identifying hazards and necessary critical control measures
Safe operation – Ensuring that critical control measures are built into operating procedures
Management of change – Eliminating the risk that change impacts on the integrity of existing critical control measures
Safe maintenance – Maintaining the integrity of critical equipment and process controls
Accident, incident, near miss investigation and reporting – Identifying the root causes of events and sharing learning across the organization in order to reduce the chance of reoccurrence
Emergency response – Minimising the impact of any emergencies that might occur
Competency – Training and assessing our internal and external personnel to ensure competency before carrying out operations

Process Safety LeadershipOur Process Safety Leadership program was introduced in 2010, and involves Executive Team members carrying out site visits. These visits are specifically focused on process safety and demonstrate at local level the Executives team's commitment to the prevention of major accident hazards.
Process Safety Performance IndicatorsOur Process Safety Performance Indicators (PSPIs) monitor all programs and activities targeted at reducing process safety incidents. PSPIs are used to drive ongoing improvements in proactive safety measures at both local and executive level.